Caroline writes YA science-fiction about fierce girls, the ocean, and the future. Represented by the literary agency behind Hunger Games, Caroline is preparing to pitch her first novel, MAY WE PLEASE THE SEA, to publishers this fall.

Born in Florida with a scuba regulator in her mouth and a fishing rod in her hand, she prides herself on her sea creature identification skills. After graduating from Harvard with a degree in Economics, Computer Science, and Mandarin Chinese, she worked in private equity in Hong Kong and then in operations at LinkedIn in San Francisco.

While scuba diving 140 feet underwater in Belize's famous Blue Hole, she decided she should quit her job and write novels. What started as a fuzzy idea caused by the brain-altering euphoria of nitrogen narcosis persisted into a full-time career.

Now, Caroline lives in San Diego with her partner, an overgrown veggie garden, and the dream of backyard chickens. When she's not writing, she can be found in the water, chasing fish with a spear or training for triathlons.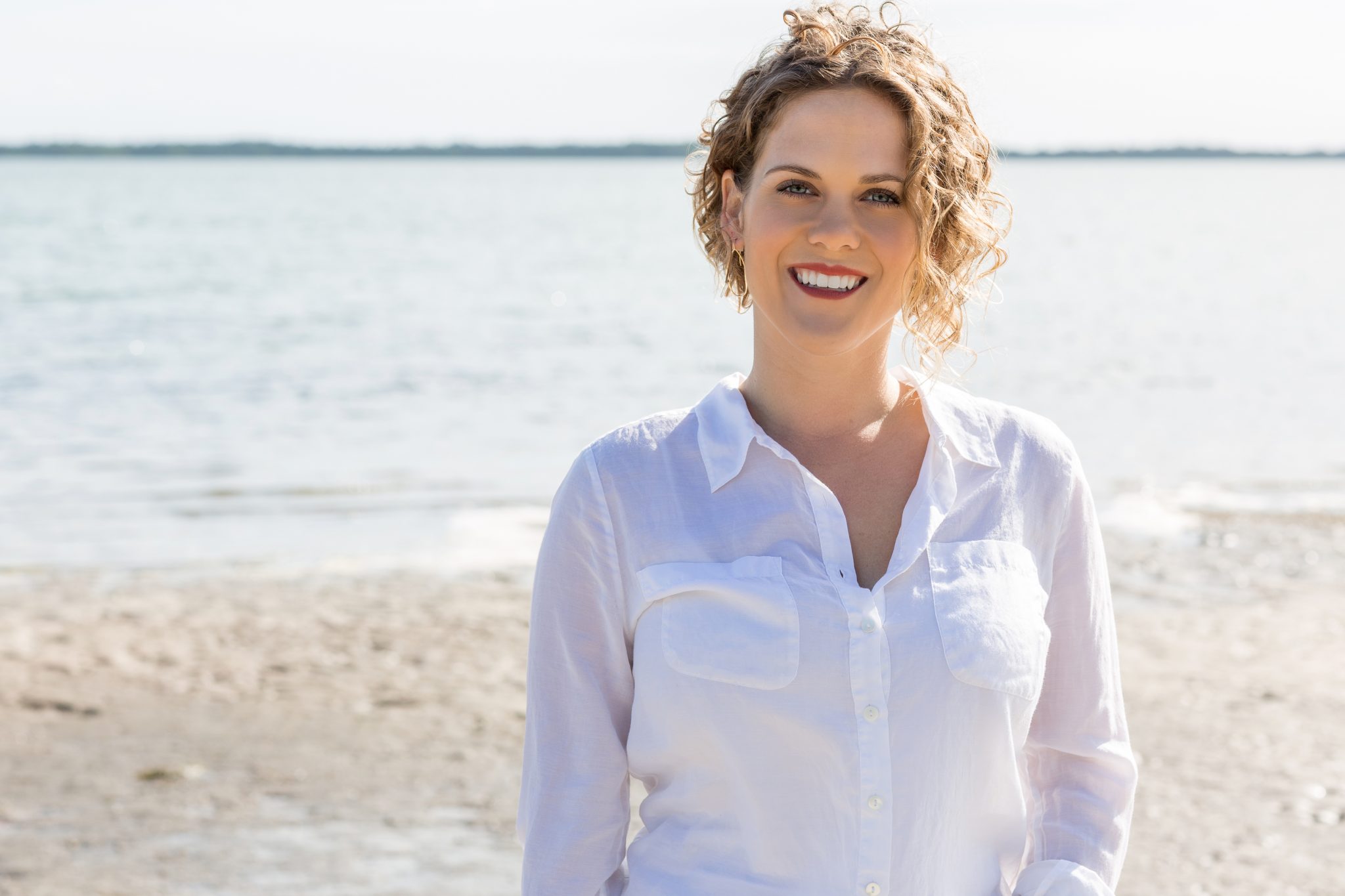 2020 Summer - Current
San Diego
In 2020, I made the great leap from employment to full-time writing! It didn't feel like a leap—more like a sweatpanted shuffle—because COVID had us all working from home by the time my notice ended. "Goodbye everyone?" I called out over Zoom. The office was shut down, and a guard brought my stuff down in a box. Very anti-climatic.
Now, I'm in San Diego and spend my days brainstorming, writing, editing. To procrastinate, I fiddle with my garden by watering tomatoes, harvesting kale, and fighting a losing battle with the aphids on my peppers.
What's this book, you ask? I'm writing a young adult Sci-Fi novel set underwater. It's going to be great. In fact, it already is. I'm very pleased with it, except for the days when I'm not, which is on average every four days. On those days, I kill aphids and then I feel slightly better.
2017 Fall - 2020 Summer
San Francisco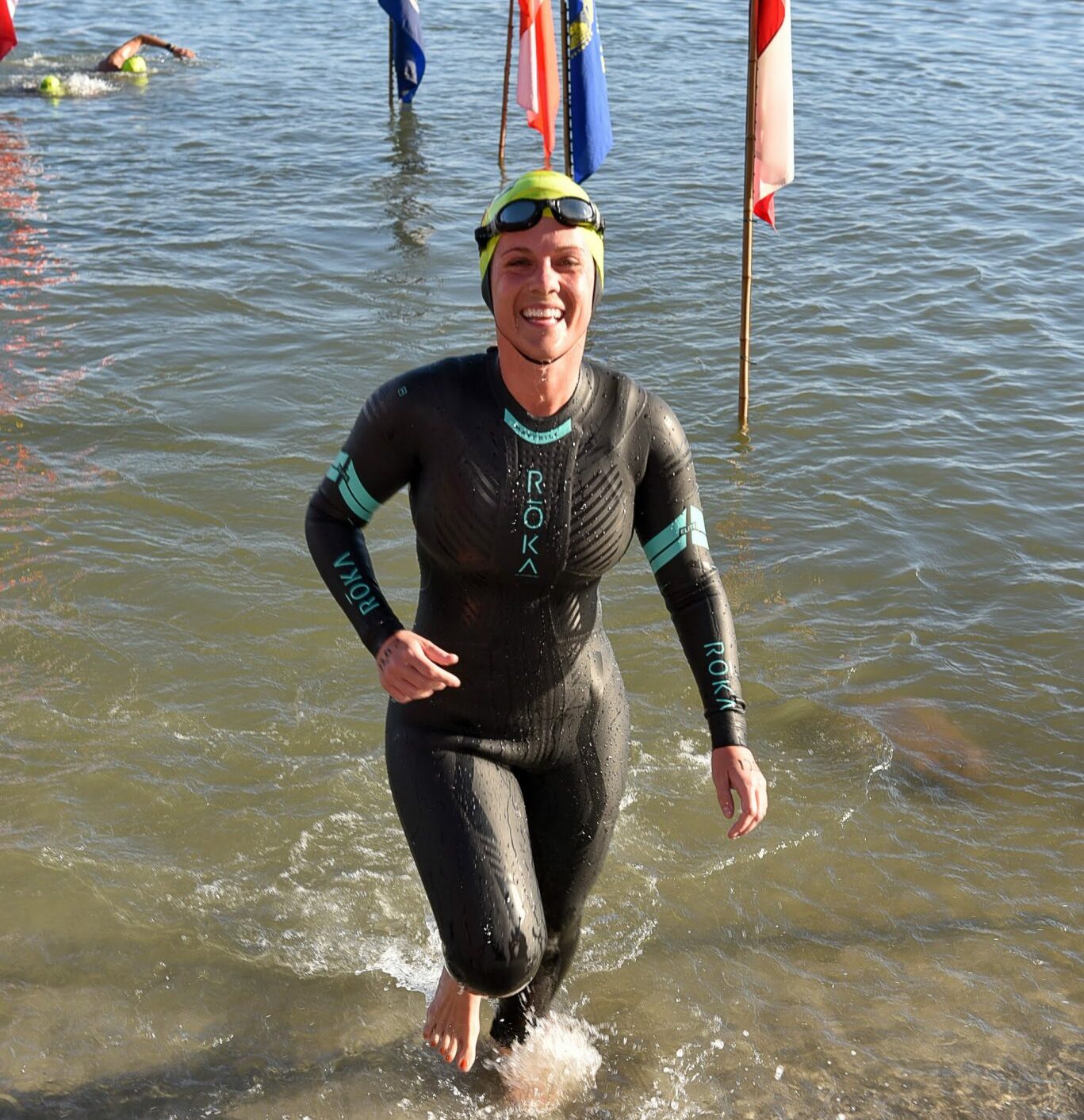 Hot off the heels of finance, I did what any person who moves to San Francisco does—I started working in tech. Enter stage left: Linkedin. For three years, I ran a massive cross-functional migration project that highlighted my ability to tell people 'no' without them hating me. Tip: smiles, empathy, & phone > email.
SF (not to be called SanFran, I was told) was much foggier than I imagined, but I came to terms with the constant sweater weather by open water swimming in the bay on weekends. Coming out of the chilly water in full wetsuit and thermal swim cap, I found the foggy air quite nice in comparison.
In my efforts to truly become one with the city (aka moving to a city where hobbies and side projects were actually a thing*), I competed in triathlons and bike races, sang in Linkedin's acapella group, and volunteered at the San Francisco aquarium as a scuba diver in the shark tank. Because, why not?
*In HK Finance, if you had a hobby, it meant you weren't working hard enough. Get to work!
In 2014, after graduating from Harvard, I moved to Hong Kong, where I lived for three years, working in real estate private equity. I survived typhoons, ate too many dumplings, enjoyed many, many cheap foot massages, and practiced my Mandarin.
I attempted to learn Cantonese from my co-workers, but they refused to teach me, saying it would worsen my Mandarin (which I needed for work). They were right – I developed a bad case of Mando-nese…
The limited Cantonese I took away from my time there was taxi lingo (turn left, turn right, stop here) and "I love chocolate milk" thanks to my 10 year-old neighbor down the hall. I don't even like chocolate milk.
I traveled to many interesting places for work – board meetings in Vietnam; cattle stations in Australia; solar farms and office buildings in Japan; fundraising in Singapore; land parcels in Taiwan.
Over my three years there, I studied for and passed the Chartered Financial Analyst exams I, II, and III. I got great at saying no to people so that I could hunker down and read the 3,000+ pages of required study material per level. Friends were ignored, paper was scribbled on, calculator batteries were drained, expletives were spoken, and the Hong Kong Public Library gained a very loyal, very grumpy visitor for a very long time. I'm pretty sure my ferocious clacking on the calculator could be heard desks away. Alas, I cannot require you to address me as Caroline Davis, CFA because I left the finance industry (and Hong Kong) before the requisite 4 years of related experience were fulfilled.... but I'll respond to it, just saying.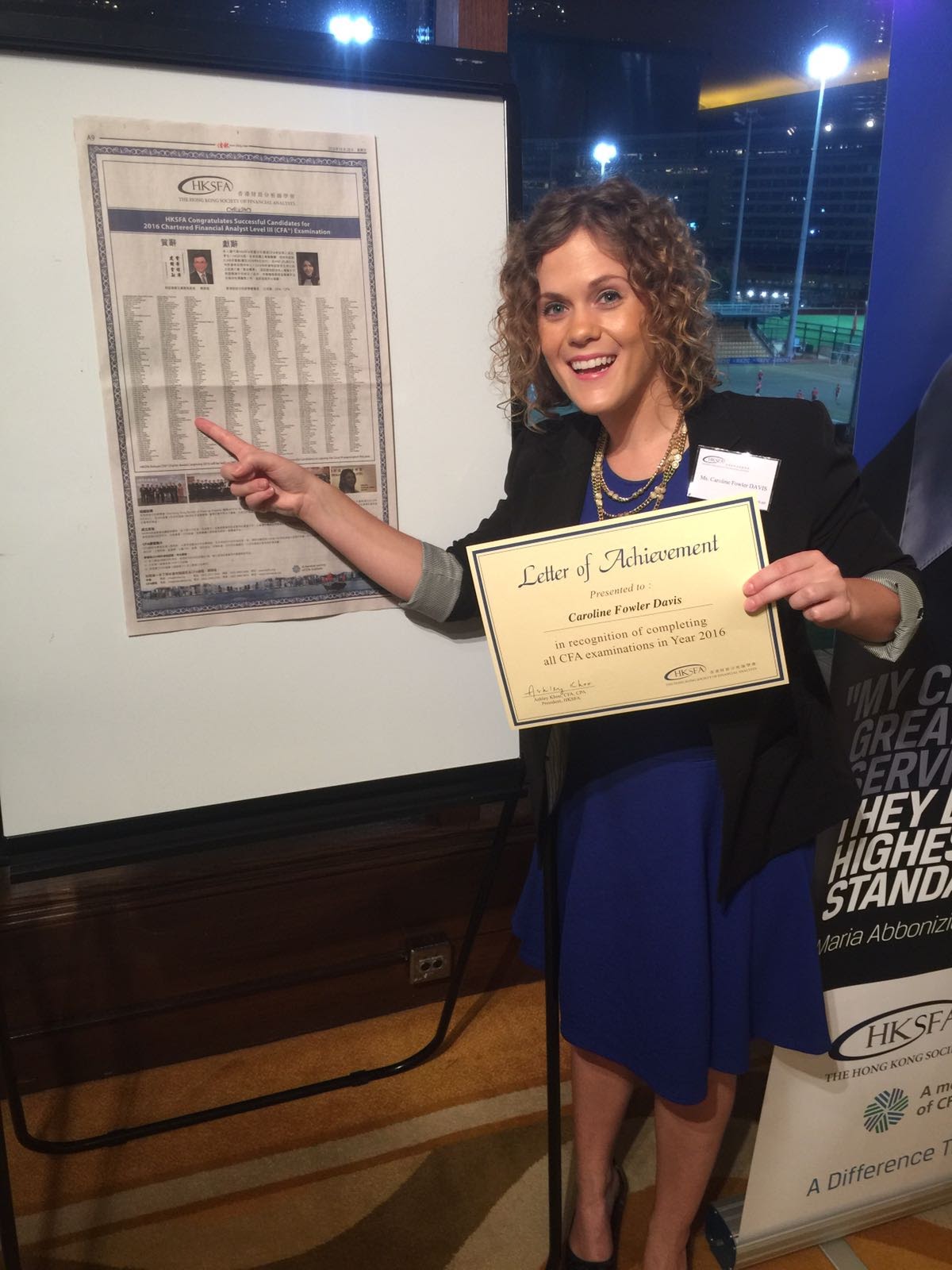 2010 - 2014
the college years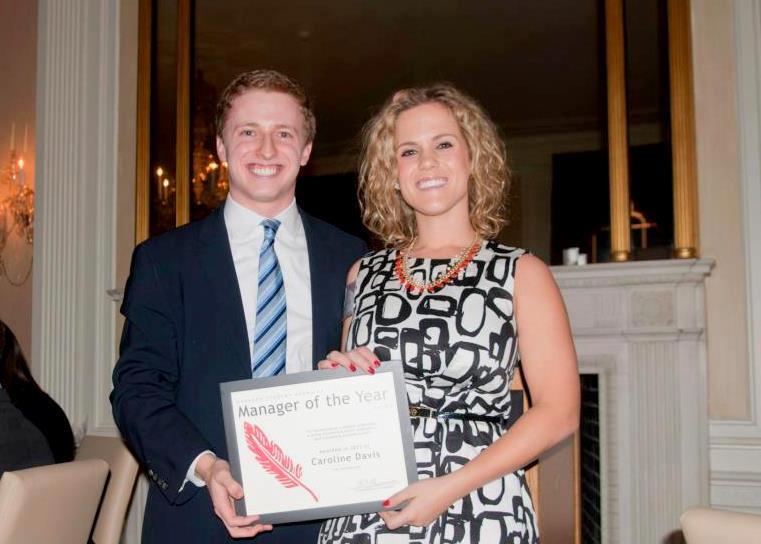 In 2014, I graduated Cum Laude from Harvard College with a degree in Economics and Computer Science. I also received a foreign language citation in Mandarin Chinese.
I loved my time at Harvard and am so grateful for the amazing classes I took, the impressive and motivated people I met, and the incomparable resources Harvard provided for pursuing any and all interests.
The majority of my time there was spent pursuing business and entrepreneurial interests with Harvard Student Agencies. I ran The Harvard Shop's two retail stores and website, overseeing a team of 7 managers and a staff of over 95 sales, stock, and web associates. I drove a $1.9M budget at a time I barely knew Excel, scary.
In 2010, I worked at the Shanghai World Expo as a student ambassador for the USA Pavilion, greeting more than 41,000 visitors per day and introducing exhibits in Mandarin / English. The weather was muggy, the pavilion was crowded, and my Chinese improved rapidly!
I entertained 500+ person crowds in Mandarin while waiting for the venue to fill and the show to begin... if you think stand-up is hard, try it in a different language for five minutes!
As I traveled more and more, my collection of stories and photos grew, but no one else was able to see or partake in my adventures, so I took my journal online and started this site, originally a blog called The Traveling Bird.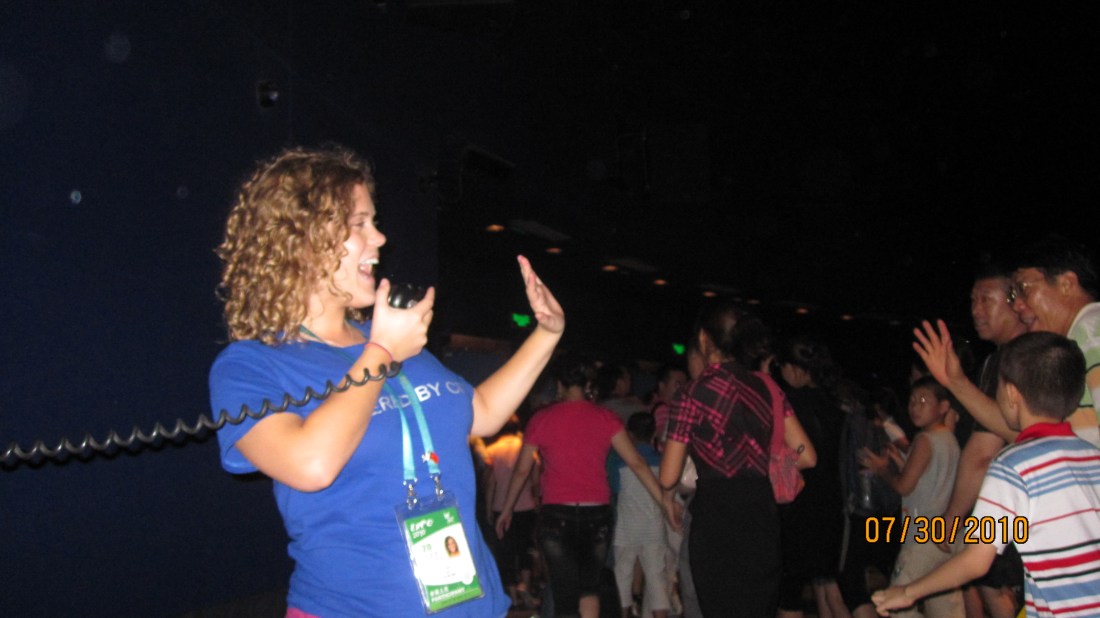 2006 - 2010
The High school years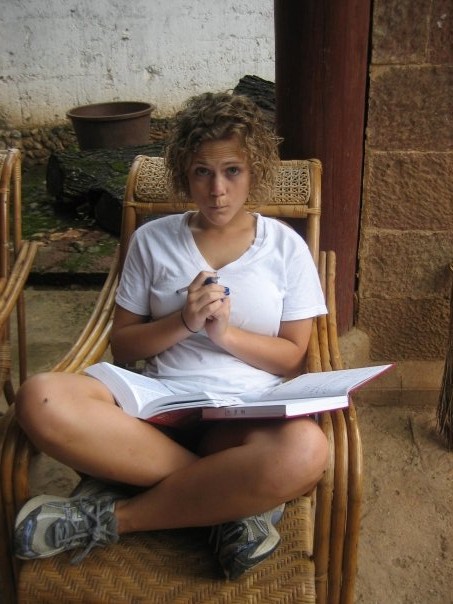 In 2007, I traveled to China for the first time and started a journal, hand-written in Mandarin.
I spent all four summers of high school in China: in 2007, I studied in Beijing and Chengdu, lived with host families, and traveled to Tibet.
In 2008, I studied at Beijing Yinyue Xueyuan as well as Fudan University in Shanghai.
In 2009, I studied at Dali University in Dali, a smaller city in the southwest of China, and did community service in the rural village of Shaxi.
I've been all over China – Shanghai, Beijing, Hangzhou, Suzhou, Xian, Chengdu, Dali, Kunming, Hong Kong, Tibet, and more- and have had some great experiences!